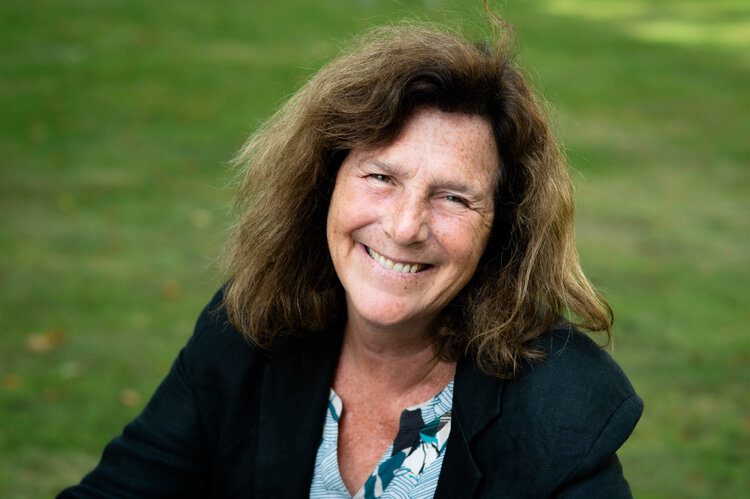 Honorary Professor of Political Psychology at the Social Research Institute, University College London, and the co-director of the Association of Narrative Research and Practice. In 2019-2020, she was the Jane and Aatos Professor  in Studies on Contemporary Society at the Helsinki Collegium for Advanced Studies. Her books include Lifetimes of Commitment: Aging, Politics, Psychology and Shaping History: Narratives of Political Change (both Cambridge University Press), and Narrative Imagination and Everyday Life  (Oxford University Press).  She serves on the Editorial Board of five journals which are published in four countries, and her publications have appeared in Chinese, German, Swedish, Spanish, French, Czech, German and Finnish. For more information, see https://www.mollyandrews.co.uk.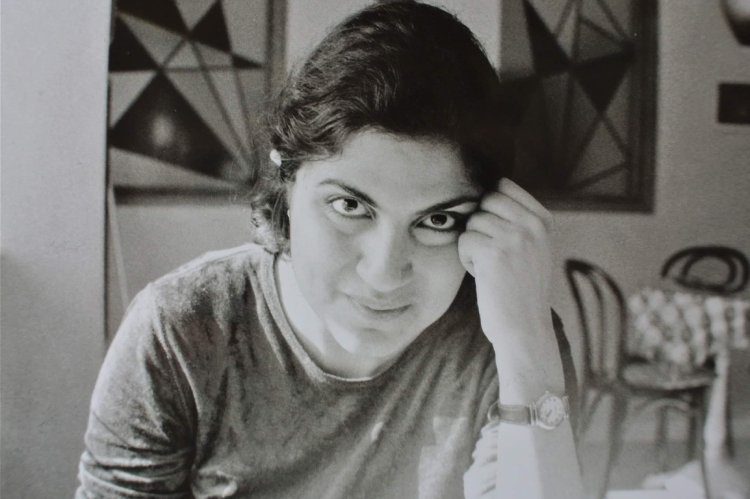 Ethnographer, currently based as researcher at Uppsala University, Sweden. Her research interest includes the fields of memory studies and critical heritage studies. Using imaginative ethnographical methodologies such as ethnographic poetics she has been exploring the intersection between ethnography, photography and literature, focusing on practices of remembrance in relation to experiences of war and state sanctioned violence.  Her current research project "The Heritage of the Missing" focuses on absence as concept in memory and processes of heritage making. She holds a PhD in ethnology from Centre for Baltic and East European Studies at Södertörn University, Sweden.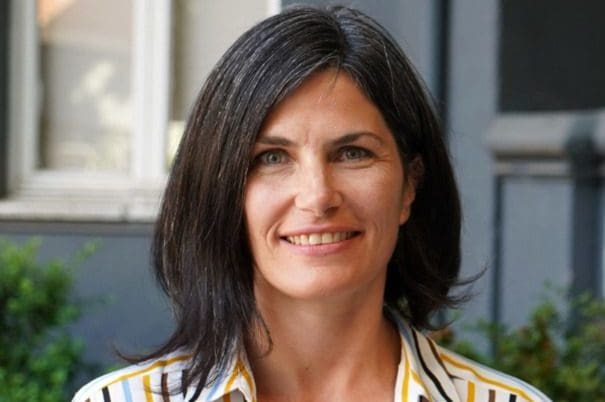 Professor of Sociology, director of the PhD programme in Sociology, and co-director of the Human Rights and Memory Interdisciplinary Research Programme at Universidad Alberto Hurtado in Chile. In the last ten years her work has focused on the subjects of political violence and in the role that documentation of human rights violations and archives play in a society's capacity to come to terms with evil pasts (see, "Resistance to Political Violence in Latin America. Documenting Atrocity" Palgrave Macmillan, 2018). Her later articles in English language have appeared in Subjectivity, Discourse & Society, International Journal of Transitional Justice. https://www.memoriayderechoshumanosuah.org/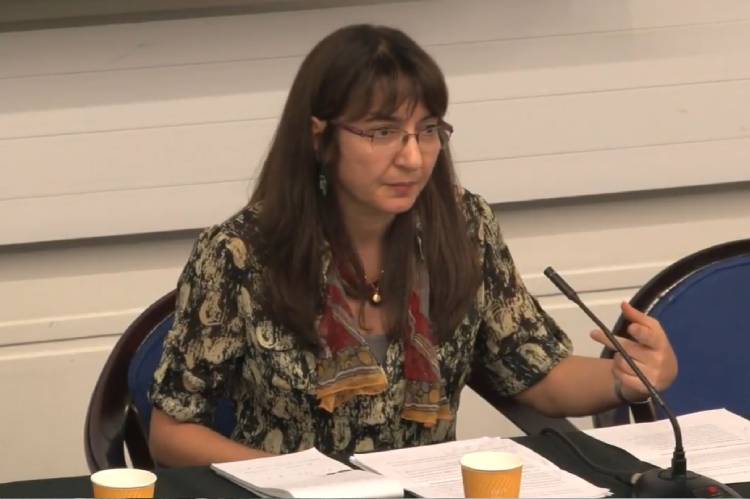 Dr. Shokoufeh Sakhi is an independent scholar and researcher who is currently a research associate with Off-Site Ethnography of Post-revolution Iran, a project hosted by the French National Centre for Scientific Research (CNRS) and the School of Advanced Studies in the Social Sciences (EHESS) in Paris, France. She has a doctorate in political science from York University. Her dissertation, Ethics, and the Resistant Subject: Levinas, Foucault, Marx is an argument for the "co-primordiality of an ethical and survival subjectivity" and indispensability of the ethics of being-for-the other for what she calls an "effective resistance" against totalizing systems. Her study and research are rooted in and benefited from her experience of eight years of political imprisonment, from 1982 to 1990, under the Islamic Republic State of Iran.
Dr. Sakhi acted as Executive Committee Director (2013-2014) of the Iran Tribunal Foundation investigating the Iranian state's crimes against humanity in the 1980s. She also testified as an ex-political prisoner at the Iranian People's Tribunal hearings held at the Hague (2012).  
Among many documentaries, she participated in The Tree That Remembers, an award-winning NFB documentary film on the experiences of Iranian political prisoners in the first decade after the 1979 revolution.
Her latest publications include «Ethical-Political Praxis: Social Justice and the Resistant Subject in Iran» in Iran's Struggle for Social Justice (2017), and «A Taste of Mortadella» and «Iran Tribunal: Justice in Making» in Voices of a Massacre (2020)
.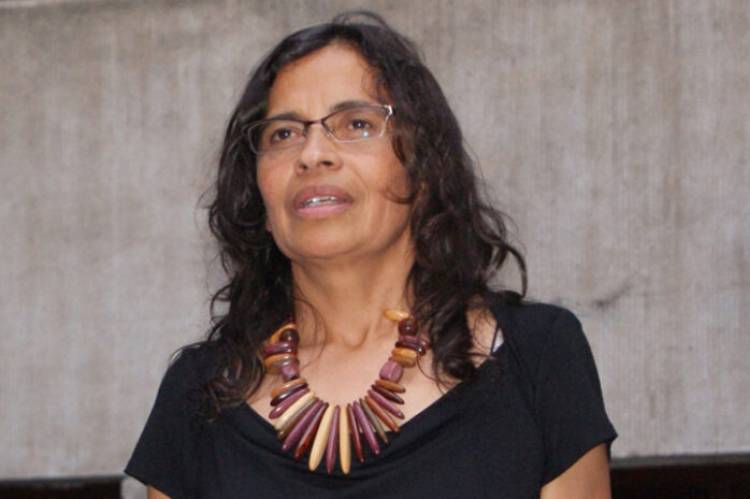 Anthropologist, professor at the Social Justice Institute, University of British Columbia, co-director of the Memoria and Justice Programme. Her academic work explores memories, social reparation, orality, performance, and mass violence. She was a researcher for the Grupo de Memoria Histórica of Colombia, and an advisor to theMuseo de Memoria Histórica in Colombia. Pilar leads three projects: "Transformative Memory: Strengthening an international network" with Erin Baines (UBC); "Exhumations and burials in Colombia. Strengthening forensic practices", with the Comité por los Derechos de las Víctimas del Medio Atrato, and "Sacred Responsibilities with Water. Indigenous exchanges of knowledge (Canada-Colombia)" with Aimée Craft.
Anthropologist, master in Sociology from the Universidad Alberto Hurtado, Chile. She works on themes of memory, dictatorship and reparation. She is currently part of the team of the Mesa de Reparación Integral of the Subsecretaría de Derechos Humanos del Ministerio del Interior.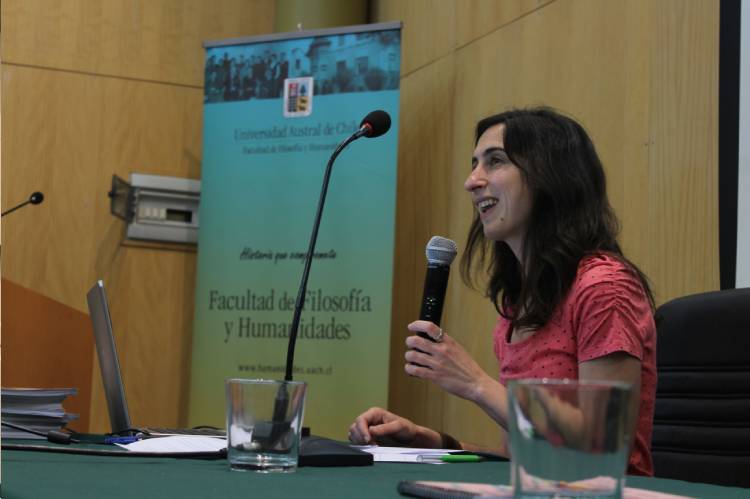 Sociologist, Ph.D. in Philosophy with mention in Aesthetics and Art Theory from the Universidad de Chile. She studied contemporary art and political philosophy at the Universidad Autónoma de Madrid, and the Universitá della Calabria, Italia. She currently works as an academic in the Department of Theory of the Arts at the Universidad de Chile, and a teacher in the Department of Arts at the Universidad Alberto Hurtado, Chile. She has worked on various research projects in the area of Cultural Criticism (Gino Germani Institute, Faculty of Social Sciences, UBA) and Audiovisual Arts (Faculty of Arts – ICEI of the Universidad de Chile, Cineteca Nacional de Chile). She is a member of the laFuga.cl Film Studies Center Corporation.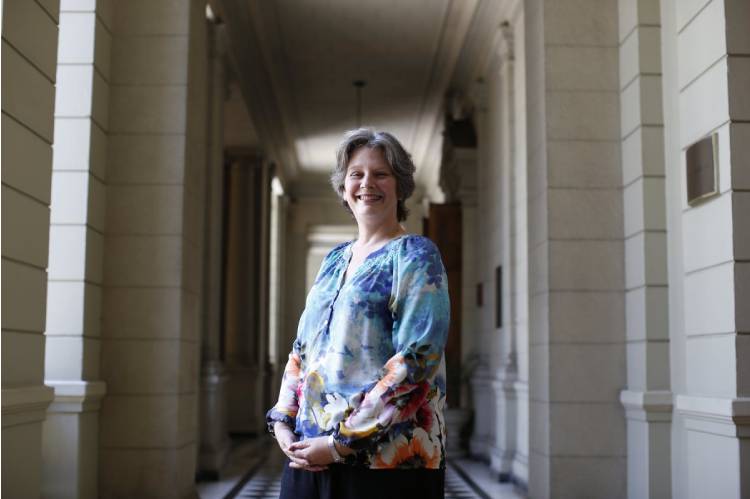 Professor at the Pontificia Universidad Católica de Chile, translator and researcher, Master in Latin American Studies from the Universidad de Chile, and Doctor in Literature at the Pontificia Universidad Católica de Chile. She has published various translations of contemporary dramatic works that have been premiered by prominent national directors. She has participated in several research projects and artistic creation. In the teaching area, she has specialized in artistic research methodology, capturing that experience in her book, La investigación de los procesos teatrales. Manual de uso (Santiago: Frontera Sur / Ediciones Apuntes, 2011). Between 2008 and 2014, she served as Director of the UC School of Theater. She currently leads Núcleo Milenio Arte, Performatividad y Activismo (2018-2021) and has been elected as Vice President (2019-2023) of the International Federation for Theater Research.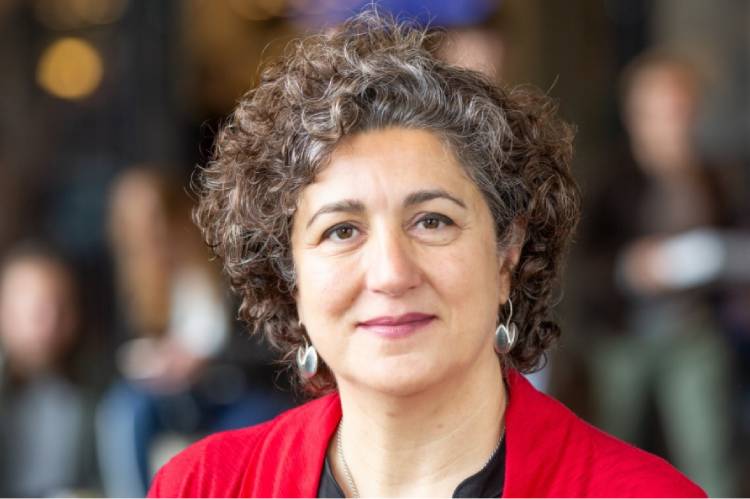 Full Professor of Diversity and Integration in the Department of Sociology at the VU (Vrije Universiteit) Amsterdam, the Netherlands. She has done research on the struggles of refugeses in their path of inclusion for the past 25 years. She is the author and co-author of several books and has published many articles on topics such as identity, diasporic positioning and cultural diversity both inside and outside organizations. Her most recent international book publications are the edited volume: Contested Belonging: Spaces, Practices, Biographies (together with K. Davis & P. Smets, eds., Emerald 2018) and Scholarly Engagement and Decolonisation: Views from South Africa, The Netherlands and the United States (together with M. Crul, L. Dick & A. Valenzuela, eds. Sun Media 2020). In 2017, she received this prestigious VICI grant on Engaged Scholarship and Narratives of Change from NWO. In 2018, she is appointed as a Crown Member of the SER (Dutch Social Economic Council) and in 2020 as a member of KNAW (The Royal Netherlands Academy of Arts and Sciences).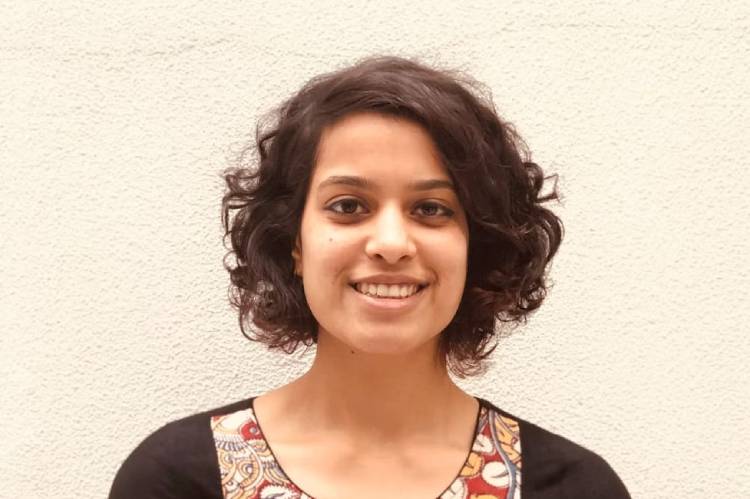 Works at the Parichay Legal Clinic in India, providing legal representation to vulnerable persons facing the prospect of statelessness as a result of a citizenship verification exercise conducted in the state of Assam in northeast India. At Parichay, Rupali leads and coordinates student teams in supporting Parichay's mission of aiding disenfranchised individuals, both through representation and documentation, as well as engaging in strategic impact litigation. Rupali is a graduate of the National Academy of Legal Studies and Research (NALSAR) University and Harvard Law School.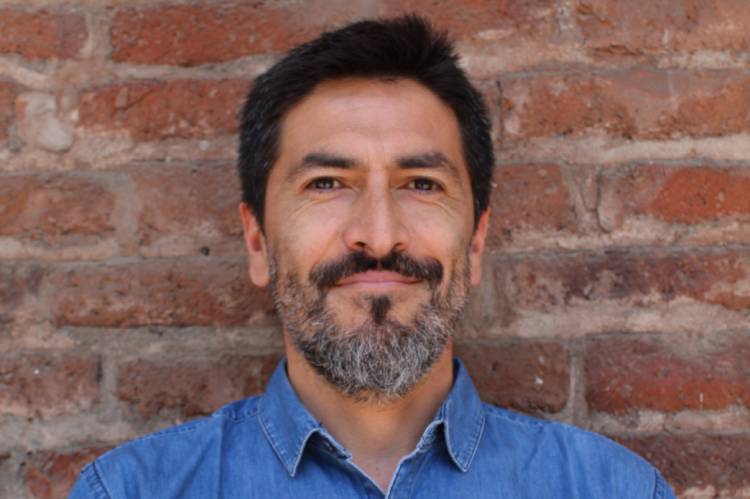 Sociologist and researcher at the Instituto de Vivienda of the Faculty of Architecture and Urbanism of the Universidad de Chile. He is interested in the practices through which meaning is assigned to the city and the territory is produced, especially the literary and artistic ones. He has a doctorate in Sociology and a master's degree in Social Sciences from the École des hautes études en sciences sociales (EHESS).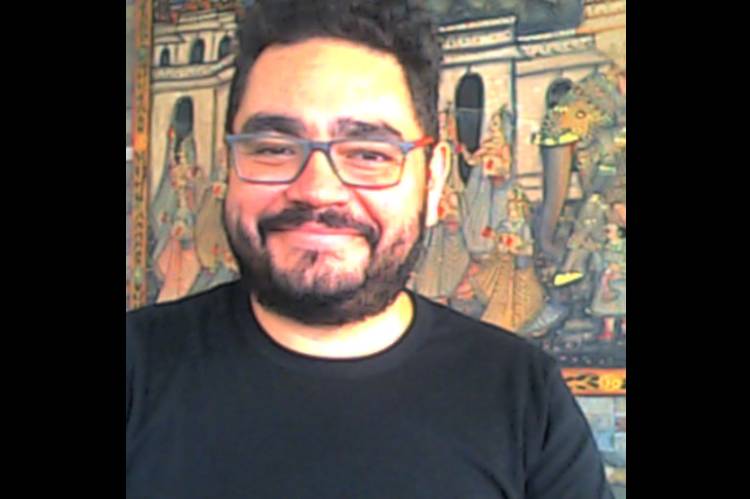 Sociologist, lecturer at the Universidad Tecnológica Metropolitana – UTEM, dedicated to urban studies around the habitat, neighborhood and territorial public policies in Chile. PhD in Sociology from the University of Essex, UK. Master in Urban Development from the Pontificia Universidad Católica de Chile.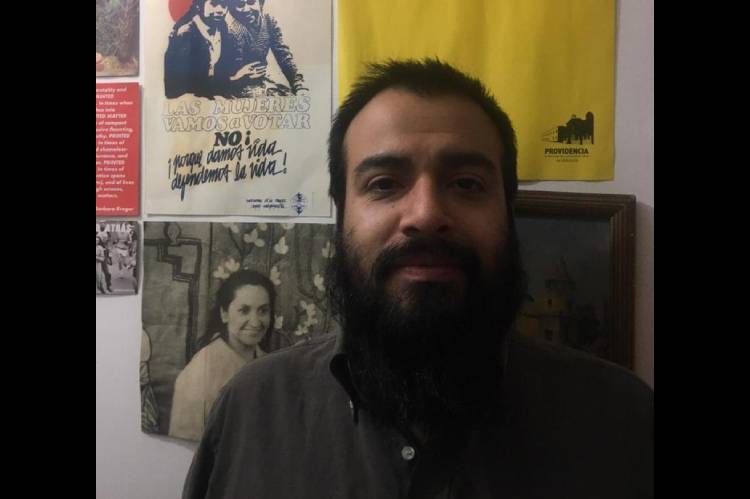 Master's degree in Sociology from the Universidad Alberto Hurtado, member of the Agrupación por la Memoria Histórica Providencia – Antofagasta.